The exclusion zone is striking in contrasts. Here a person will not be able to live for another 100 thousand years. An impressive figure, isn't it? Despite this, excursions to Chernobyl are absolutely safe. During the day, a tourist receives a "dose" of about 3 microsieverts per hour – no more than during a regular flight on an airplane.
Every year ghost towns – Chernobyl and Pripyat – are visited by up to 100 thousand tourists. What locations does a standard excursion to Chernobyl and the Exclusion Zone include? We will talk about this further.
Excursion to Chernobyl and Pripyat: Death Bridge, ghost town and amusement park
At the entrance to Pripyat there is a bridge of death. During the accident, this place was covered with a cloud of radionuclides, and the radiation level reached 600 roentgens / hour! It is believed that after being on this bridge, a person would certainly die. It is not known whether this is really so, but today you can visit the location from where the "legendary" glow over the Chernobyl nuclear power plant was once seen.
Once in the city, take a walk along the overgrown forest streets. You will see houses with empty eye sockets, trees on the roofs of high-rise buildings, and modern graffiti on old walls. Pripyat was home to 48 thousand people. Most of them are station employees and their families. The day after the accident, the residents of Pripyat had to leave their homes and leave all their personal belongings here. They were promised that in a couple of days everyone will be back.
An excursion to Pripyat certainly includes a visit to the amusement park, which was scheduled to open on May 1, 1986. No one rode on a swing or a Ferris wheel … Years later, this place became one of the symbols of the Exclusion Zone.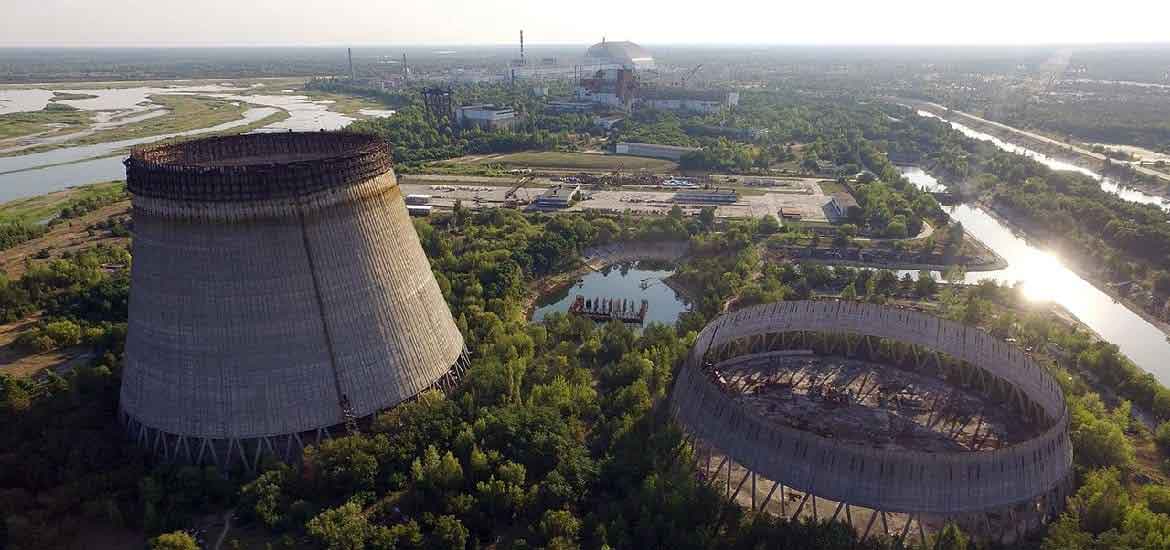 Pripyat – excursion to the most mysterious and gloomy places
One of the most famous locations in the Zone is the Red Forest. On the day of the accident, radiation painted a section of pine forest next to the nuclear power plant in red. In the event of a fire, these plants could become a source of secondary infection, so the trees were buried in the most "rusty" areas. As it turned out later, this decision was fully justified, because in 2020 a major fire hit the remains of the Red Forest.
Another "mysterious" location of the Zone is "Duga-2". This facility was designed to track the launch of airborne targets from the United States. The warning signal emitted by this "machine" resembled the sound of a woodpecker. The Duga needed a lot of electricity. According to rumors, it was served here directly from the Chernobyl nuclear power plant.
If you doubt that after visiting this place something may amaze you, come to the observation deck of the Chernobyl NPP. From here you will see the sarcophagus that covered the 4th block of the nuclear power plant. I wonder how many times mankind will have to update it, because this zone will not be free of radiation soon …
What people left behind: hospitals, schools, ships
Ever dreamed of seeing the post-apocalyptic world? Then you will probably be interested in objects that "speak" about people.
Hospital. If you are interested in ghost towns, book a tour to Chernobyl! A tour of this place will not disappoint you! That only is the hospital №126. It was here that the first firefighters and NPP workers who suffered during the accident arrived. Syringes, ampoules, medicines, beds, medical chairs … This place looks like a location from the filming of a thriller movie.
Cargo port. Rusty cranes were planned to be used for further construction of the city. It used to be full of life, but today this place has become an introvert's paradise.
Kindergarten in Kopachi. Want to see post-apocalyptic Chernobyl? The excursion to the kindergarten will bring you sharp and unforgettable memories. Children's toys lie next to forgotten gas masks and the radiation sign. This place seems to have come off the pages of a book about post-apocalypse.
More than 30 years ago, an event took place in Ukraine that changed the history of mankind – the disaster at the Chernobyl nuclear power plant. What would the world be like if it hadn't happened? Maybe electricity would be cheaper than matches? Or would we already be using pocket mini power stations? Or maybe the world would have been destroyed by an even more terrible catastrophe? Nobody will ever know about this. The only thing we can draw now is conclusions. Come and listen to the Zone: it speaks to everyone.
Similar news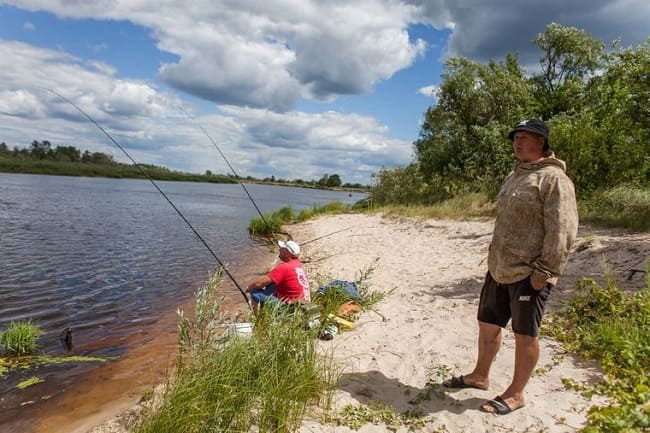 02.09.2021
Giant catfish – reality or myth?
The disaster that occurred in 1986 at the Chernobyl nuclear power plant stopped life in this area. But nature knows how to restore its strength. In the absence of people, the fish in the Pripyat River feels great and surprises visitors with its size. Chernobyl catfish are active scavengers and predators. Food for them can […]
Читать