Do you think the Exclusion Zone is a deserted and dead place? No! Eagles, foxes, lynxes, deer, wolves, moose, wild boars, hares, storks, owls, and many other animals and birds live here.
Even the representatives of the 'Red Data Book' species live in Chernobyl, which were last seen in nature at the beginning of the 20th century. A tour to Chernobyl is your opportunity to learn more about the Exclusion Zone.
Pripyat – a city inhabited by wolves, foxes and elks
Animals have already returned to the territory of the Exclusion Zone in 1986. Events in the 'natural community' developed rapidly. Field mice happily 'harvested' the grain left by people, after which the rodents experienced a 'birth rate' boom. Later, deer, roe deer, brown bears and even bison came to the Chernobyl forests. Within 5 years after the 1986 accident, the local environment was completely 'rebooted'.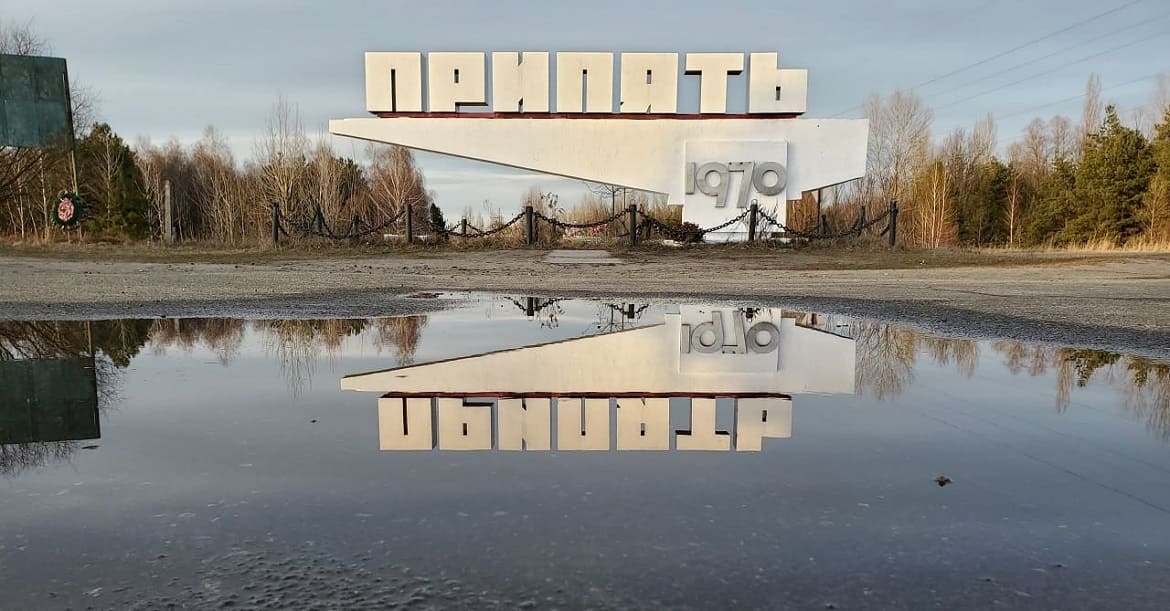 As a result of many years of observations of the 'radioactive' territory, scientists have concluded that man causes much more harm to nature than, in fact, radiation. Due to environmental pollution, the lifespan of animals in Chernobyl has decreased, but at the same time their number has incredibly increased. Today there are already 400 species of fauna! They have actually occupied abandoned cities: foxes, wolves and deer spend the night in buildings, and during the day they hunt in the streets or graze somewhere nearby.
In 2017 the Chernobyl territory became a biosphere reserve. Scientists-enthusiasts installed cameras in the forests and found out that life is in full swing on the territory of the Exclusion Zone. Who would choose this place as their home?
Horses of Przewalski
In the late 1990s, two dozen Przewalski's horses were settled in the Zone. Nowadays, there are already 100 strong representatives of these species. Young stallions often do not have enough 'brides', so they 'take away' horses from the households of 'samoselov' (people who have returned to their abandoned homes).
Lynx
The main predator of Chernobyl is the European lynx. In Pripyat, this large and very fluffy cat with tassels on its ears feels just fine. The feline hunting grounds are located in the most polluted areas of the Zone.
Wolves
In 1987 there were only 3 wolf packs. Today there are already seven of them! The wolves quickly settled the abandoned cities. Now it is possible to see them right on the avenues of the ghost towns.
Raccoon dog
These animals were brought to Chernobyl from the Far East. They quickly got used to local conditions and 'registered' in Polesie for permanent residence.
Elks
Elks were photographed right next to the destroyed reactor. In addition to radiation, these strong and proud animals have only one natural enemy here – wolves.
Bisons
Nowadays, there are only 5000 bisons left in the whole world. Scientists keep the pedigree of each animal and breed bison so as to avoid genetic degradation due to closely related crossbreeding. Unfortunately, it doesn't help. When traces of bison habitat were found in Chernobyl, the researchers held their breath. Now scientists have reason to believe that rare animals have taken root here.
Black stork, nightjar and other rare birds
Birds, which can no longer be found in nature, live in Chernobyl. For example, the local black stork is a Red Book species.
Hazel dormouse
In Pripyat, you can find an amazing creature that looks like a hamster, a mouse and a squirrel at the same time – a hazel dormouse. This cute animal moves along the branches of bushes.
Wild pig
In spring and summer, wild boars and wild pigs are in charge of the Chernobyl gardens. They clean the gardens, looking carefully at the bushes: wolves may ambush there.
Fox
Local foxes not only hunt, but also skillfully beg for food from tourists. If during the excursion you meet them on the streets of Pripyat, do not forget to feed them. The local fox Semyon even has a Facebook account: he happily poses for all the owners of the edible.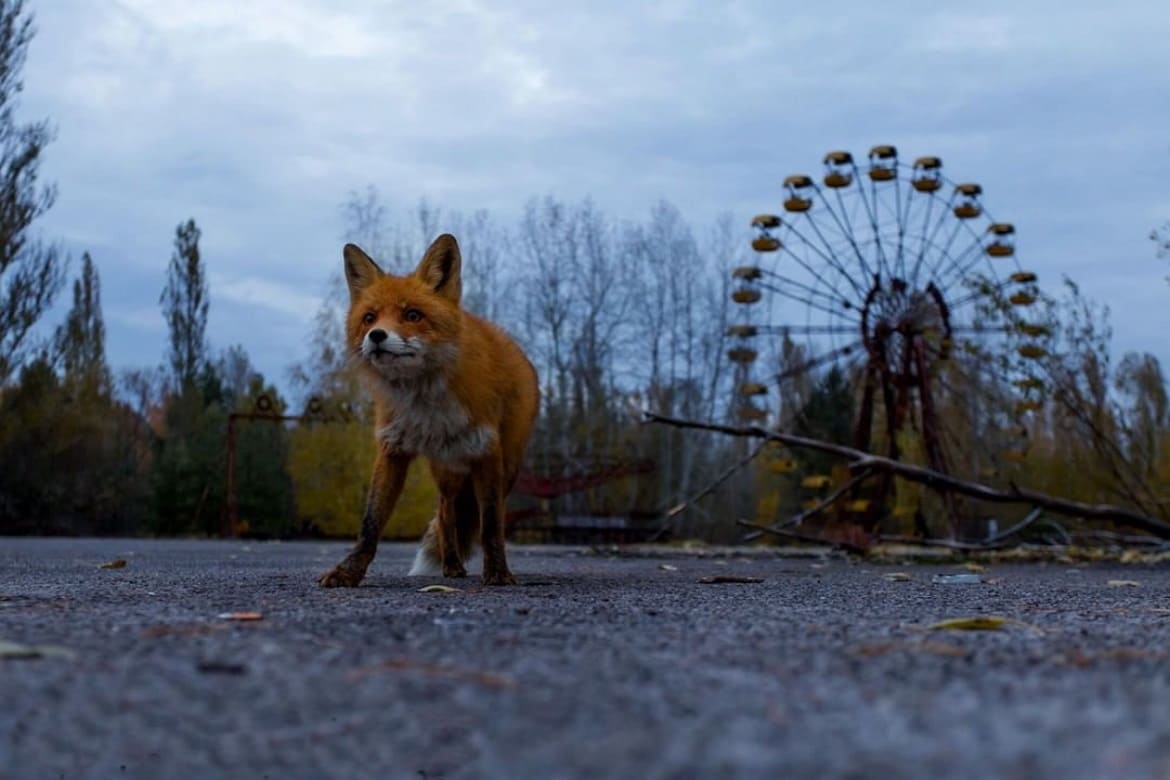 Otters
In theory, the whole of Europe is the otter's habitat. In fact, these cute animals continue to be exterminated everywhere. But on the territory of the Chernobyl reserve nothing threatens them!
Brown bear
He got into the lens of a camera trap near Chernobyl. Now scientists hope that soon a whole population of these majestic animals will appear in Polesie.
In cities, once abandoned by people, there are about 300 dogs. Thirty years ago, the locals were forced to leave their pets 'for a few days'. Eyewitnesses claim that they ran after the buses and whined desperately, sensing that a disaster was taking place. Some animals later came to checkpoints and cafes, but most had to learn to survive in the wild. Today, the organization 'Clean Future' (USA) is engaged in their sterilization and vaccination.
Scientists argue that biological diversity is the basis for human survival on earth, but so far we rarely think about their words… Come to Chernobyl on an excursion, and you will see what the world will be like if a person stops playing the 'king of nature'.
Similar news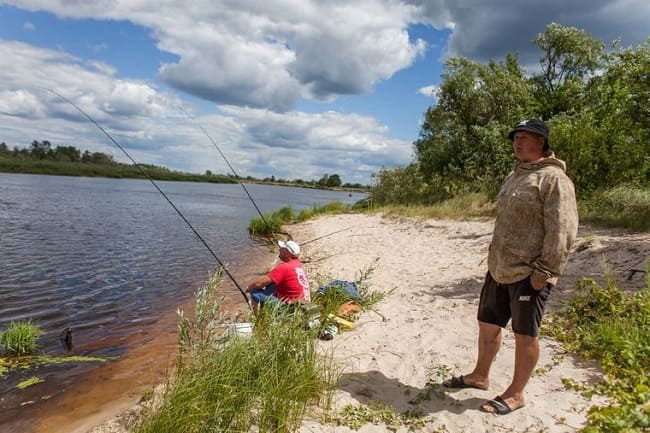 02.09.2021
Giant catfish – reality or myth?
The disaster that occurred in 1986 at the Chernobyl nuclear power plant stopped life in this area. But nature knows how to restore its strength. In the absence of people, the fish in the Pripyat River feels great and surprises visitors with its size. Chernobyl catfish are active scavengers and predators. Food for them can […]
Читать